Dear Nakamas,
As you know, we have moved to our new building at 34 Drielandendreef, we would like to celebrate this with you! (See image!)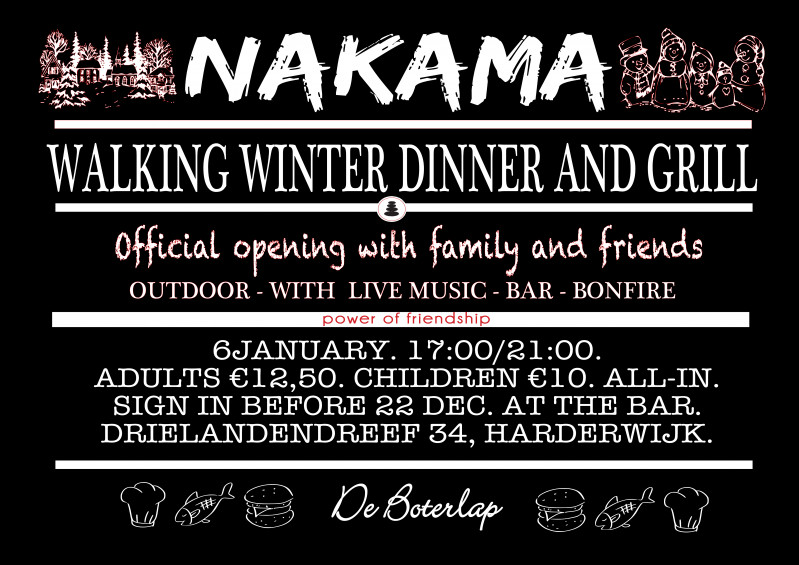 Christmas and the new year are also approaching, Nakama will be closed from December 23 to January 6. For our competition fighters who are registered before February 8, there is the possibility to continue training during the holidays. Information about this will follow via Whatsapp.
Normally we do the New Year's training on January 1, but this year it will not take place. This is because we are busy finishing the i's for the opening and otherwise you will already see all the news we want to add, next year we will definitely do another year of training!
In the meantime we have been contacted by many sponsors, for this we would like to thank you so much! Are you still interested in a sign on the sponsor wall or do you have another idea regarding sponsoring? Then we would like to hear this before December 16 so that we can (hopefully) realize that all our new sponsors will be visible in January 2020!
Nakama Gym wishes you happy holidays and an incredibly happy, healthy and of course sporty 2020!
Osu,
Sensei John